Phoenix- Kino Anders is back
France 2013, 130 min. spanish with english Subs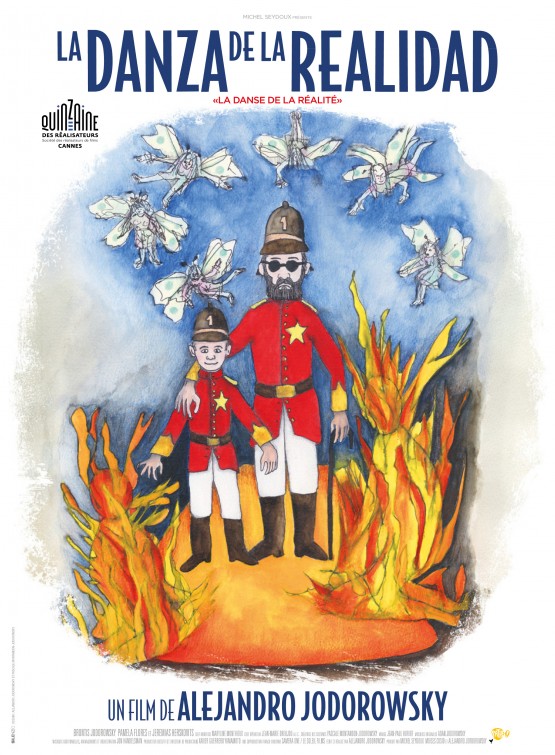 Produced and directed by Alejandro Jodorowsky, THE DANCE OF REALITY is his first film in 23 years.
The legendary filmmaker was born in 1929 in Tocopilla, a coastal town on the edge of the Chilean desert where the film was shot. It was there that Jodorowsky underwent an unhappy and alienated childhood as part of an uprooted family.
Blending his personal history with metaphor, mythology and poetry, The Dance of Reality reflects Alejandro Jodorowskys philosophy that reality is not objective but rather a dance created by our own imaginations.
If you're familiar with Jodorowsky's films ('The Holy Mountain' / 'El Topo') you are already aware that your chances of fully understanding the menagerie he presents is futile; whole books can and have been written in an effort to deconstruct his symbolism and celebrate his imagery. It's very easy to focus on the humor and find distraction in the surrealism of his films – that was always the initial draw for me - but his ambitions are of substance with meanings often relevant only to the director himself. The seed of this film is an autobiographical story of Jodorowsky's early childhood in the isolated coastal city of Topopilla, Chile where he experienced alienation as a displaced Ukrainian Jew. Jodorowsky insists that reality is a subjective concept and he immediately describes his setting as a circus with an overbearing father who dresses as Stalin and a mother whose lines are entirely delivered in operatic sing-song.
The film is as much about his father's journey through life as it is his own and the performances are so passionate and over-the-top that, along with his vivid pallet of colors, there is a 'cartoon' quality to the experience. All whimsy aside, this is one of his most cohesive narratives and he refers to 'The Dance of Reality' (his first film in 23 years) as a therapeutic endeavor – or 'psychomagic' – intended to heal residual, family-related psychological distress. Films made for an audience of one will always be a challenge but it's an absolute privilege to be allowed a peek into the mind of such a unique artist.